Patima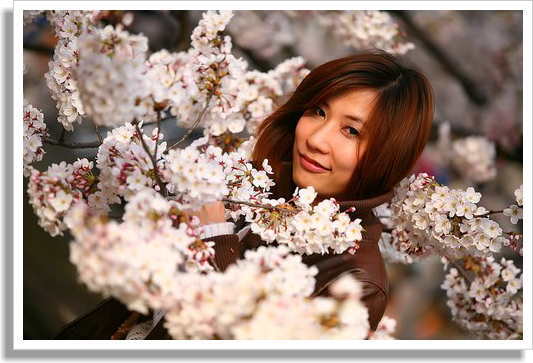 Ms.Patima Sinthupinyo
from Thailand, Bangkok,
D3 graduate student, Egashira research group
1. What do you major in?
Chemical engineering, my research is about biomass development for fossil resource substitution.
Techno-economic feasibility is carried out to evaluate the approach of biomass utilization in sustainable manner.
2. What made you decide to study overseas?
To explore variety of culture, technology, the way of foreign people thinking.
3. Why did you choose IDE, Tokyo Institute of Technology?
I like the name of International Development Engineering. It`s a self-contained meaning. I was looking for graduate school where I could apply my engineering skill for international development of industrial and social life.
4. What are your career goals?
It is very difficult to say because I think there would be many steps of career path in my life. A professional, who can provide practical solution for sustainable development of business operation, would be my best answer now. I started my career in the field of petrochemical industry just after finished undergraduate degree. There, I need to convert oil and gas into the other forms of chemicals and keep maximizing resource value, but it seems not to be good enough for our earth. Global warming is the issue, which turns me from petroleum to biomass, so I decided to do green research here. After graduated from IDE, I will start my career again and apply my knowledge and skill for co-evolution of energy, economic and environment.
5. Can you describe IDE in a simple way?
Academic institution where developing counties can meet developed counties under collaborative multi-disciplinary.
6. What has IDE given you the opportunity to do that you have never tried before?
Live and learn with people around the world who come from different education and experience backgrounds. Furthermore, I can deeply understand the research with a great advice from my supervisor and also broaden my knowledge with the kind help from other discipline advisors in IDE.
7. How do you like studying in Tokyo? Do you enjoy life in Japan?
Tokyo is very convenient and complex city. I can reach everywhere in Tokyo by the train, useful information for daily life is promptly available on the internet, and it is a pretty safe town. I like the four seasons of Japan, which demonstrates how the nature fashions Japanese life. It is good that everything could be refreshed at the beginning of season, four times a year.
8. What is your favorite restaurant in town?
I like yaki-niku (grilled beef). Japanese beef is very sweet and soft. My favorite one is in Jiyugaoka, two stations from the university.
9. What are your favorite things to do on campus?
Jogging around campus is wonderful. There are many beautiful routes both inside and outside campus where I can enjoy running along cherry blossom in spring and color leaves in autumn.
10. Some of the people reading this interview may want to come to Japan and study. Do you have any advice to give them?
Please ask yourself first what you want to learn from Japan. Coming for study is different from coming for travel, it needs more preparation!! Living cost here is quite high, but its return value would be higher depending on what you are doing here. You never know until you touch it.