Mutaz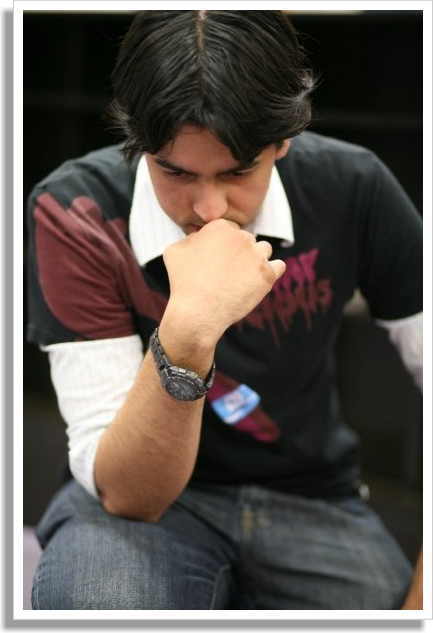 Mr.Mutaz Arif
from Saudi Arabia,
B4 undergraduate student, Kanda research group
1. What do you major in?
I major in International Development Engineering. I am still in the undergraduate course. Our study plan is basically divided into the first 3 years, where we study the core concepts of the different engineering fields, which include electrical, mechanical, chemical, computer and architecture. Plus some other important concepts of environment, project management and economy. Then comes the fourth year and on to the master's course where we specialize in one field to maximize the effectiveness of what we learned.
2. What made you decide to study overseas?
The need to experience a new world, a new environment, a new challenge and the urge to build myself and the people around me for a better future. I want to make a difference in people's life, and I think the Japan experience will teach me, in its unique way, how to give out my best.
3. Why did you choose IDE, Tokyo Institute of Technology?
IDE is simply my academic dream. To be able to learn the basics then mix them to get a much delicious outcome. I believe in the saying "life belongs to the risk takers", and IDE has the potential to take the lead in such new field. All together put under the roof of Tokyo Institute of Technology, and the results are to be never the less, worth waiting for.
4. What are your career goals?
Being the best at what I am doing, and the most creative in my field. I wish to combine the concepts and the way of thinkings across the little different countries I have lived in and establish a new concepts in the way of doing things. Japan, and specially Tokyo Tech, is a great place for establishing such concepts.
5. Can you describe IDE in a simple way?
A gate to a world with endless possibilities. Simply creative.
6. What has IDE given you the opportunity to do that you have never tried before?
IDE has given us many opportunities to discover ourselves as engineers. It gave me the chance to view "Engineering" as a "Concept" not as a "Profession", and from many different views and aspects. It also gave me the option to test my engineering potentials to its limits.
7. How do you like studying in Tokyo? Do you enjoy life in Japan?
Life in Tokyo is a busy one. Japan is a great place to live in, specially when you can speak Japanese. It is such a peaceful place with great people.
8. What is your favorite restaurant in town?
The one that serves good food. I like Osaka's Takoyaki, which is sadly not presented in Tokyo.
9. What are your favorite things to do on campus?
Enjoying it! Talking to friends, building friendships, learning new things and studying.
10. Some of the people reading this interview may want to come to Japan and study. Do you have any advice to give them?
Learn Japanese! Undergraduate studies are all held in Japanese, and life here evolves around the Japanese language. Plus it is a pretty much delicious and fun language to learn.