Menu

Home


Profile


Research
   ├Research Areas
   ├CV
   └DL Journal Articles


Lecture


Activity


Overseas Study


Members
   └Alumnae and alumni


Thesis Title


Access map


Site map


Links 

2009
December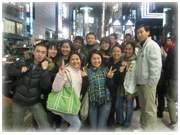 10th
The year-end party of Tokyo Tech planning lab was held @ Shibuya

November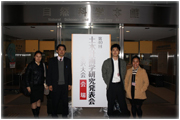 21st-23rd
Kawasaki (D2), Rubel (M2), Bindi (M2) and Hazel (M2) had a presentation in Infrastructure Planning, Japan Society for Civil Engineers (JSCE)@Kanazawa.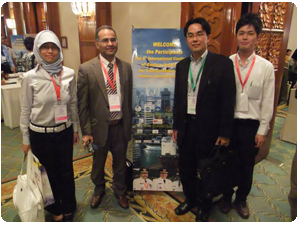 16th-18th
Puspita(Researcher),Kawasaki(D2),Regmi(D1)had a presentation in Eastern Asia Society for Transportation Studies (EASTS)@Surabaya.

Photos
October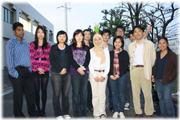 23rd
Welcome party for freshmen in October semester 2009 was held
See more
September
August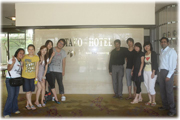 29th-1st. Sep
We joined Tokyo Tech Planning Lab summer camp at Ibaraki.
See more
4th-5th
Pran (D1), Hezel (M1), Rubel (M1) and Yashuai (exchange student) presented their research in Multidisciplinary International Student Workshop 2009 @Tokyo tech.
July
June
13th-14th
Dr. Hanaoka and Kawasaki (D1) present their research in JSCE Conference @ Tokushima University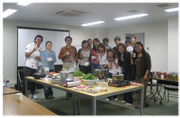 11th
Welcome Party for Exchange Student @ Ishikawadai Campus.
See more
May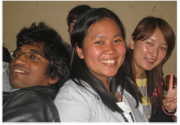 8th
Welcome party for freshmen of Tokyo Tech Planning Lab. @Shibuya.
See more

April
March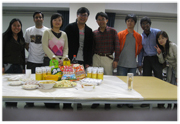 22nd
Graduation Party for Undergraduates (Zhang & Fang).
See more
February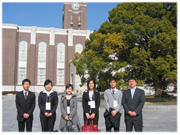 6th-7th
Kawasaki (D1) Joined 2nd Japan-China academic forum@Kyoto University
<< Back to Latest Activity
Pagetop
Copyright (C) 2008-2015, Hanaoka Research Group. All rights reserved.